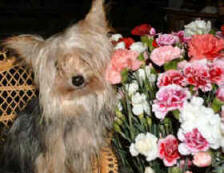 This gorgeous guy is Turbo. I live with my Mom and Breeder Connie at Skyview Kennel !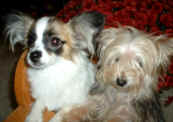 Also Turbo's buddy Missy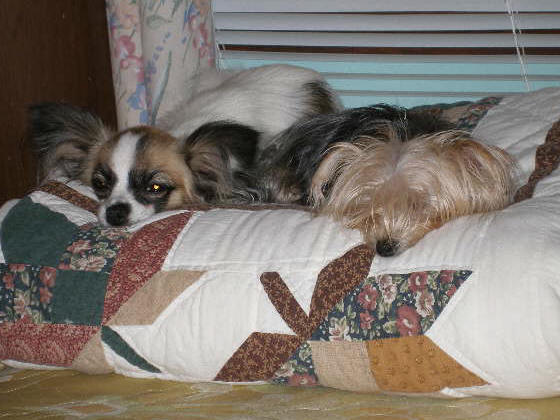 "Turbo" and "Missy"
"We sure wish mom would get off that computer, she must be selling puppies !"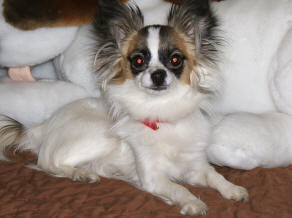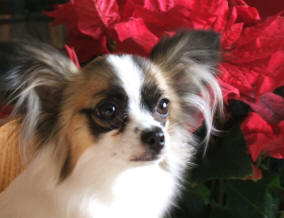 ---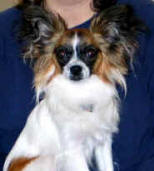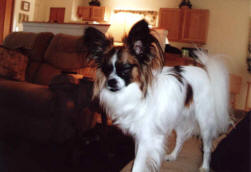 This is "Wrigley", he is a beautiful male Papillon from Skyview Kennel, happy and healthy in his new home in Pueblo, Colorado.
---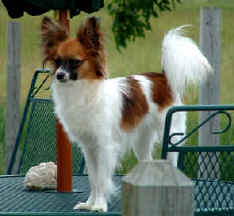 This is "Cali" Another gorgeous Papillon. She lives in her new home in Michigan.
" Thank you Connie for Spicey and Cali they are the most wonderful , beautiful dogs I have ever had. They are very healthy and happy and we couldn't be happier. Maybe there's a third one in our future, if so we will definitely come to you!! Thanks again, Cindy, Cali and Spicey "
This is "Spicey Girl" Mini Daschund. She also lives in Michigan with her owner Cindy!
---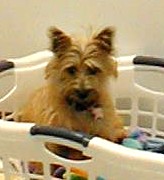 This is "Poppy" she lives in Tuscon, AR with her loving family!
"We couldn't have gotten a sweeter puppy then the one we got from you! Best regards to you and your family and your puppies!!" Melinda
---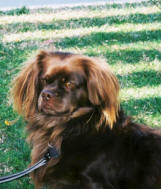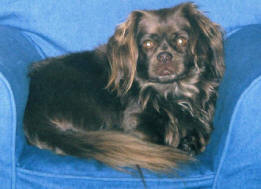 "Reese"
Hi Connie, I'm not sure if you remember me or not...my name is Carrie and I bought my pekehund about 3 years ago. I went on your site and his pictures used to be on there along time ago and now they are not : ( I was wondering if you only put up recent puppies? I would like to send some more pics to show you how much he has grown up. We love him to pieces and he is sooooo good to our 1 1/2 year old son. We moved a year ago and would like to give you our new address.
Carrie
---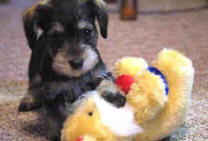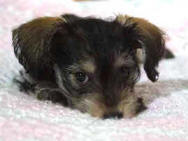 This "Zoe" the Snoodle she lives in Missouri with her forever family
---
Look at these gorgeous Pekehunds !
---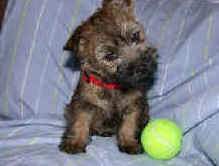 This is Roxy she lives in Bellvue, Nebraska in her new home.
---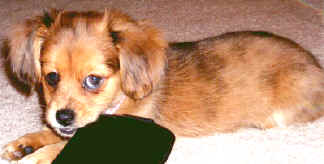 This adorable Pekehund girl lives in China, CA.
---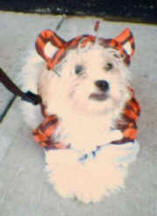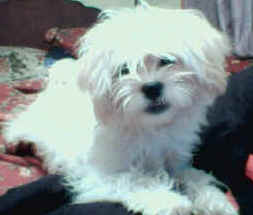 Connie,
I bought Phoebe from you last year. I wanted to let you know how much we love her! She is the sweetest and funniest dog we have ever owned. I noticed you were creating a page for pictures of dogs in their forever-homes. Here is a picture of Phoebe, lying on my (or I should say 'our') bed, and one of her in her tiger costume that she wore to the homecoming parade.
Kathy
---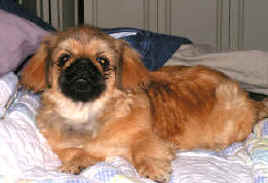 This is "Precious" she lives with her family in Tucson, Arizona.
---

Breeding pre-spoiled lovable pets!
skyviewkennel@aol.com

---
---